Hood ornaments – a definition
Hood ornaments, also called car/radiator mascots, are small sculptures that served as an ornament and distinctive feature of many car manufacturers, especially in the first half of the 20th century. They were usually mounted on the radiator grille at the front end of the hood of the vehicle. 
Often they served as a good luck charm for the owner of the vehicle and were therefore called "mascots". Later these early "hood ornaments" developed into a kind of three-dimensional company logo and from then on often represented the brand values of the respective car manufacturer.
On this website, the terms "mascot" and "hood ornament" are used interchangeably, although the former should preferably be used for objects from before World War II.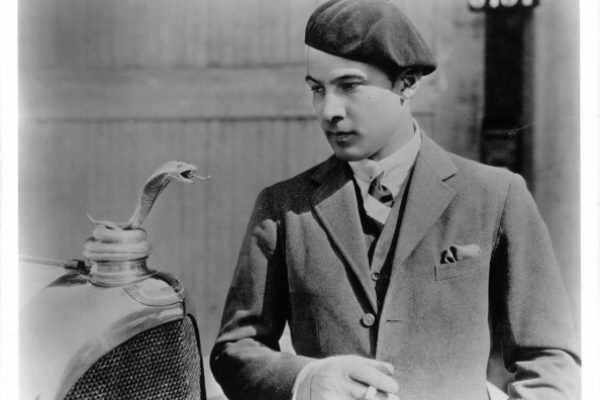 Rudolph Valentino, film icon of the silent film era, is looking at a snake radiator mascot on his car, 1925.