Mors (FR)
The Mors automobile factory a French manufacturer from 1895 to 1925 producing automobiles and race cars.
The racing cars achieved great success at the turn of the 19th and 20th centuries. For example, Camille Jenatzy began his racing career on Mors, finishing seventh in the 1899 Tour de France for automobiles.
In 1902, a Mors Z became the first car with an internal combustion engine to break the land speed record held by electric cars and steam cars.
Charles Stewart Rolls sold the French cars in Great Britain. He managed to set a world record of 93 miles per hour (150 km/h) on a Mors in a race in Dublin's Phoenix Park in 1903.
In December 1907, the company was on the verge of liquidation and also ended racing. In 1908 André Citroën became chairman of Mors. In 1925, Citroën bought Mors outright and closed it down, using its factory for the production of his Citroën automobiles.
Some of the early touring cars had been equipped with a walrus mascot. The reason is that the name Mors – the last name of one of the founder Louis Mors – had some similarity with the word Morse, the french translation for walrus.
Walrus (c1903)
The first walrus mascot is by far the most impressive one. It was designed by Alban Chambion of Brussels finished in silvered bronze with two tone glass eyes and a fully integral radiator cap. The one in the following picture was reportedly fitted to a 1903 Mors Model N 18hp 4.6-litre Four-Cylinder Rear Entrance Tonneau.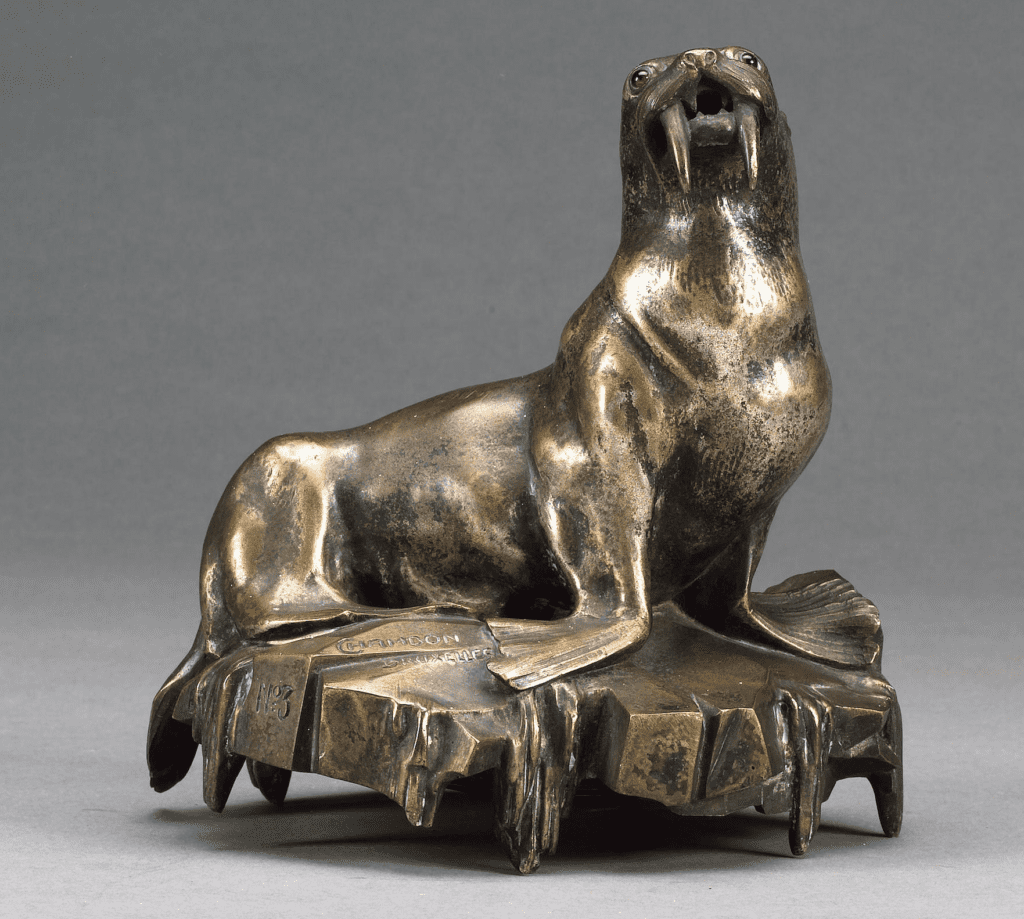 The sculptor Alban Chambon was the father of a French family that had emigrated to Belgium in 1868. He was a famous Art Deco sculptor and a leading Brussels decorator. He designed the Metropole Hotel and the famous 'Théatre de la Bourse' in Brussels as well as all the sculptures that ornament the Freemasonry Grand room of the "Loge des Amis Philantropes" at 18 Persil Street, Brussels, the The Casino of Spa, and the Chateau of Roumont in 1911.
Walrus (c1910)
No sample of the walrus shown in the following photo is known to have survived so far. If you have further details about this mascot, please let me know, in order to update this post.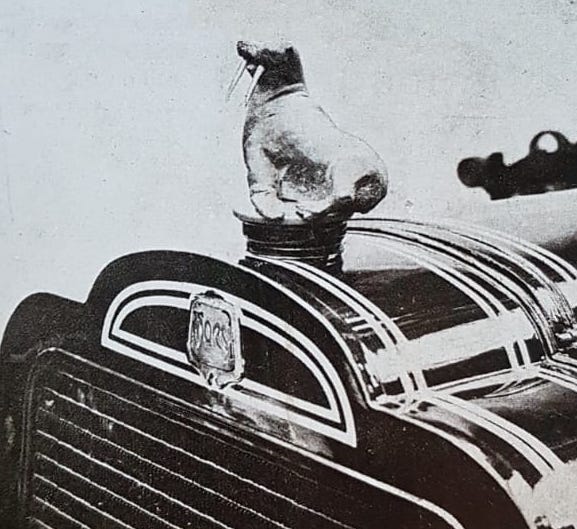 Walrus (c1913)
The walrus in the following photo is the third and last known version of all walrus mascots by Mors. All other versions may be considered doubtful.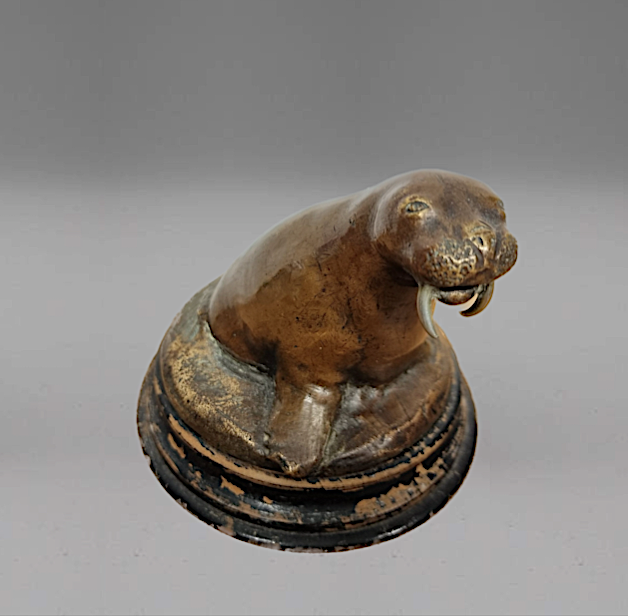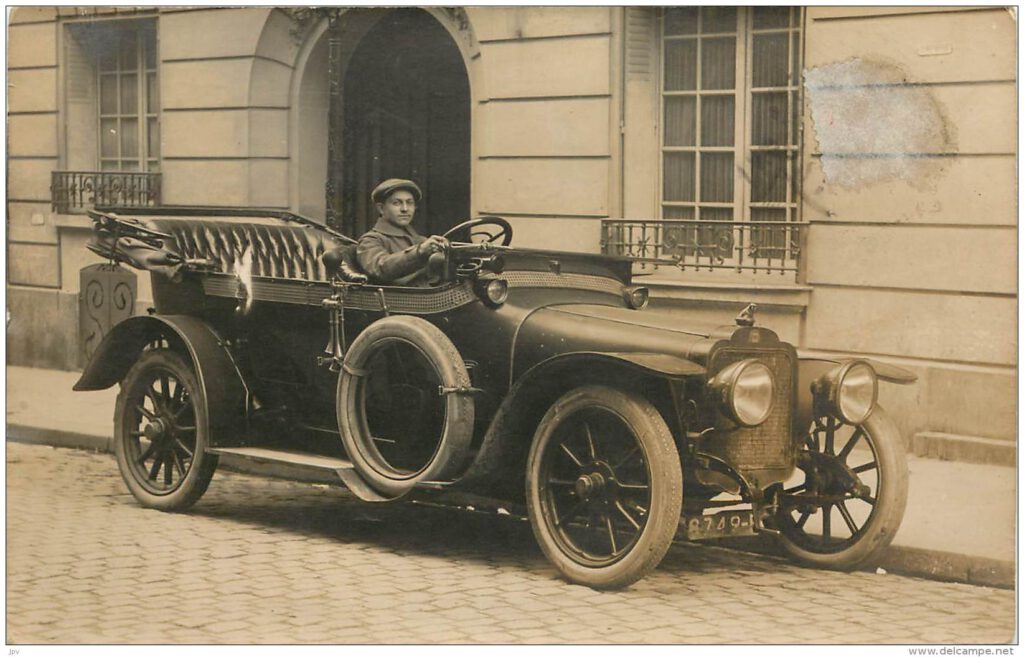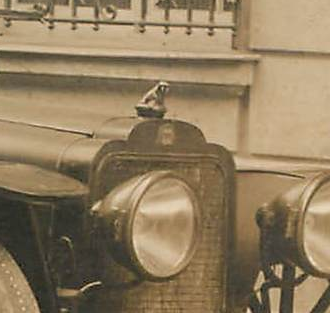 Mors also had different radiator emblems, which can be discovered on www.radiatoremblems.com.
If you want to learn more about the fabulous world of impressive prewar hood ornaments, you should check out this book.